I can't upload more than 2 MB. I read that IIS' max. upload size is 4 (actually 4,2) GB and ASP.NET's is 2 GB.
I really can't think of an alternative. I could change the max. upload size in PHP but IIS isn't compatible with this causing the server not to accept uploads over 2 MB still.
But even if 4,2 GB can be uploaded, how can I configure that? I've tried everything but it just doesn't work!
I was also told that it can be increased via ASP.NET but I don't think it is to be honest. And even if, how?
What have I tried?
Change the web.config
I added this to the web.config file:
<configuration>
  <system.web>
    <httpRuntime maxRequestLength="xxx" />
  </system.web>
</configuration>

Request filtering
I went to IIS -> servername -> Sites -> sitename -> Request Filtering -> Edit Feature Settings... and changed the Maximum allowed content length (Bytes) field there. Is that the one I need to change?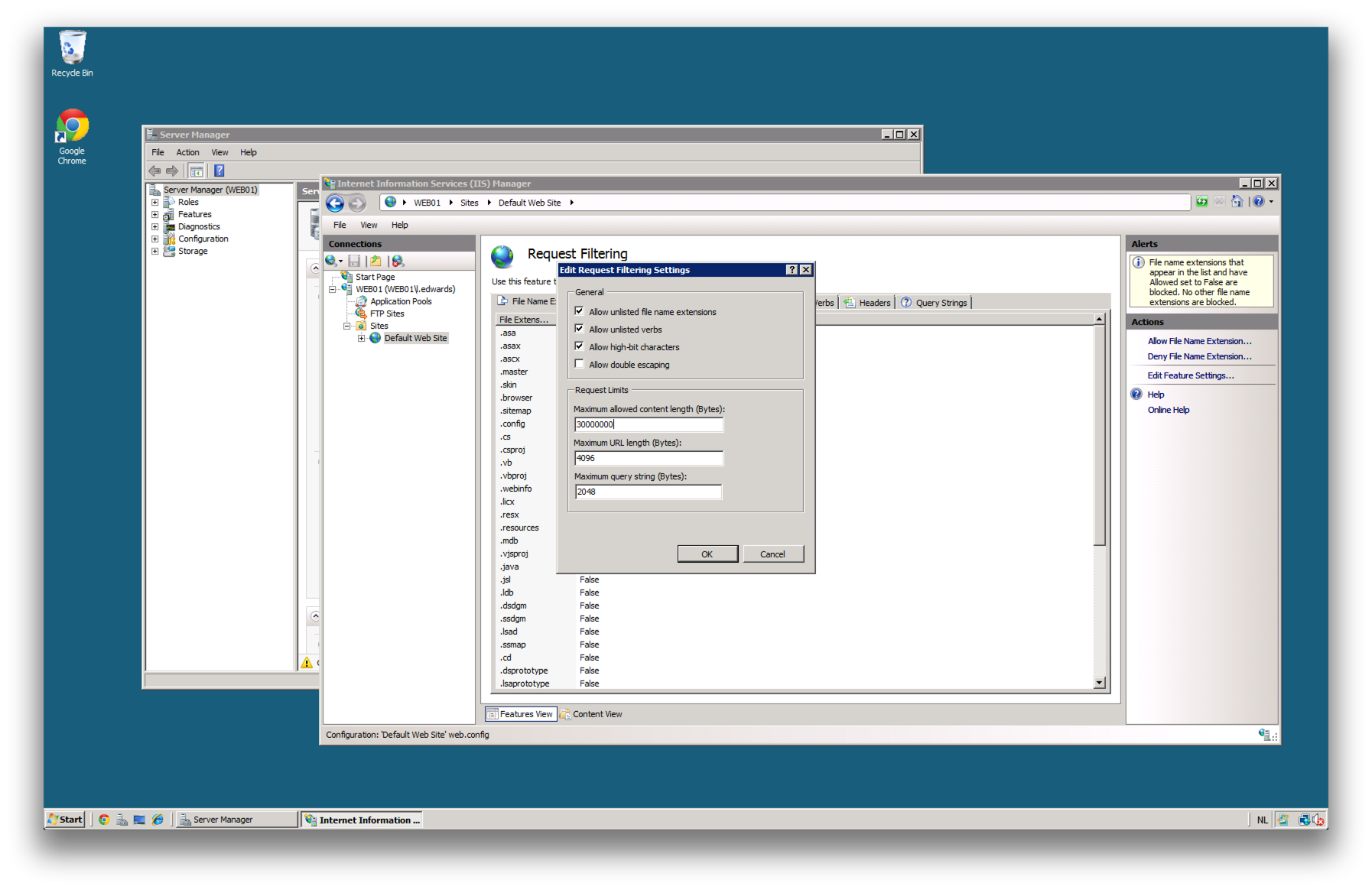 Change it in PHP
I changed the upload_max_filesize section:
; Maximum allowed size for uploaded files.
; http://php.net/upload-max-filesize
upload_max_filesize = xxxM

to something else in the php.ini. It increased the limit in PHP but IIS must be compatible with that change, which it isn't, unfortunately.
Yes, I restarted IIS every time I made a change, but without effect unfortunately.
The error message I get all the time is: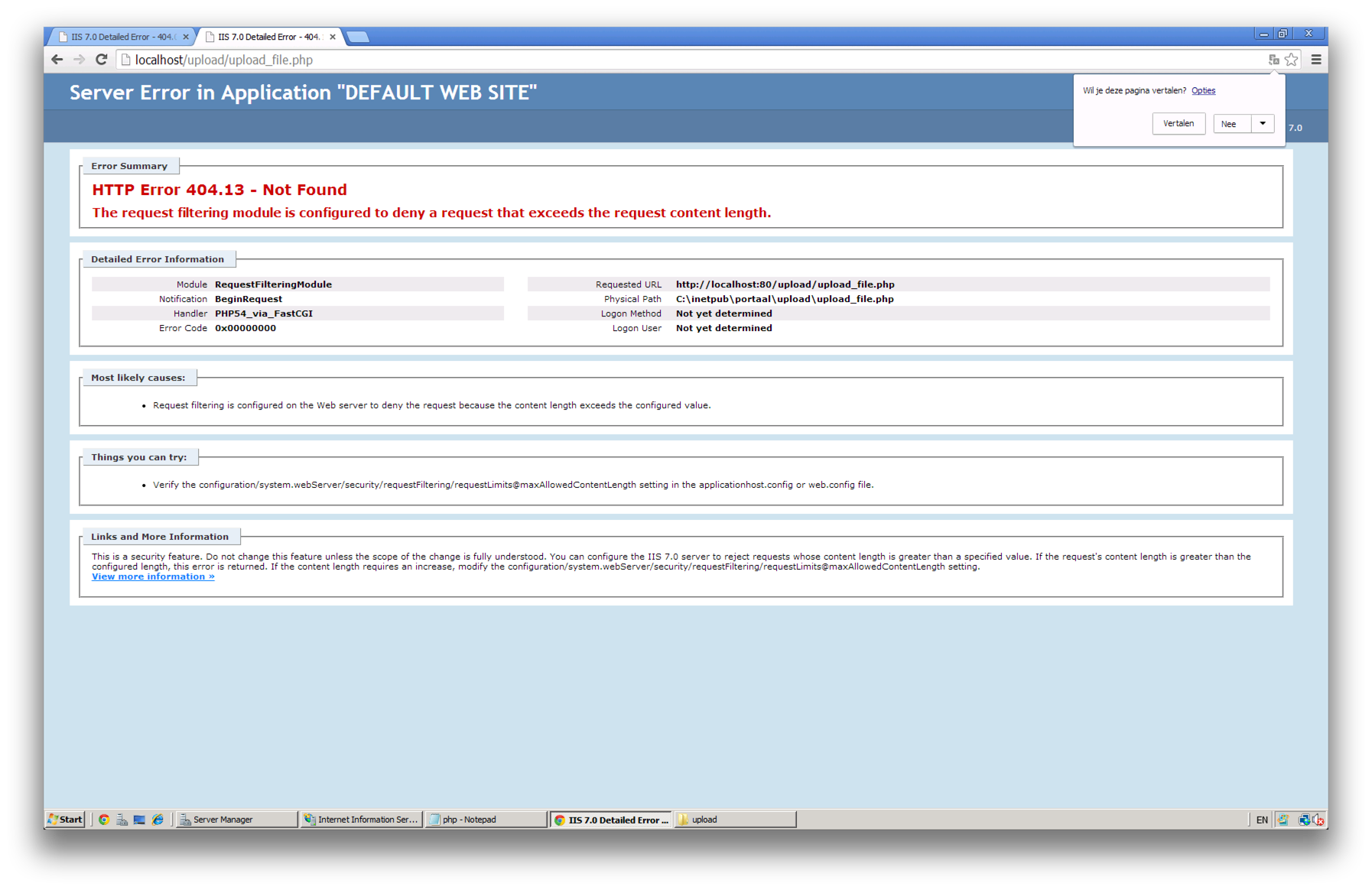 I suggested to my 'client' to use Apache but he wants to use IIS, so switching is not really an option.